Christian Education
We offer:
A weekly daytime playgroup for preschoolers and their parents; children enjoy stories, songs, and snacks, while parents participate in a Bible study or listen to a teaching and share a time of fellowship;
Sunday School for children 3 and up (September to June); children process out of the Sunday Divine Liturgy after venerating the Gospel Book at the Little Entrance, go to their lessons in the classrooms in the church basement or hall, and rejoin their parents in the service in time to receive Holy Communion;
Junior and senior youth group meetings; pre-teens and teens enjoy teachings, Bible study, and opportunities for Christian service, fun, and fellowship;
An adult programme in the form of occasional lectures or a teaching series, usually on a weeknight and sometimes following a Vespers or Akathist service, as announced; many of Fr. Maxym's lectures are recorded and may be accessed on SoundCloud, YouTube, or our Video/Audio page;
Individual or group instruction in the faith for catechumens (adults preparing for reception into the Orthodox Church by baptism and/or chrismation).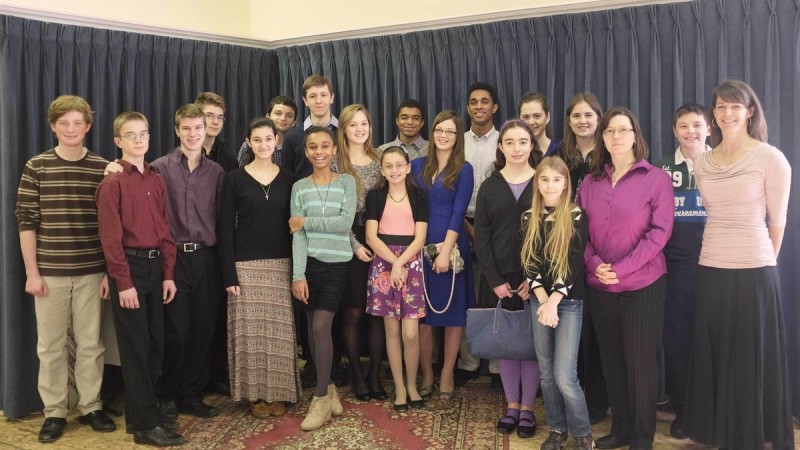 Other educational activities include talks by guest speakers, retreats, and occasional church outings to monasteries, conferences, and pan-Orthodox events.
We have a multilingual library of spiritual books, magazines, tapes, CDs and other resource materials for use by members. A selection of prayer books and books on Orthodox theology is also sold at our book corner in the narthex.