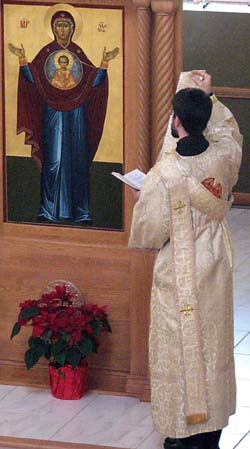 Intercessory Prayer
"…in everything by prayer and supplication with thanksgiving let your requests be made known to God."

(Phil. 4:6b)
Requests for commemoration in the Liturgy can be directed to Fr. Maxym or Deacon Michael.
Prayer requests are sent out with each month's email announcements to enable members and friends of our church to intercede for one another.
A network of lay people also prays for the needs of the parish and its members.