Protopresbyter Maxym Lysack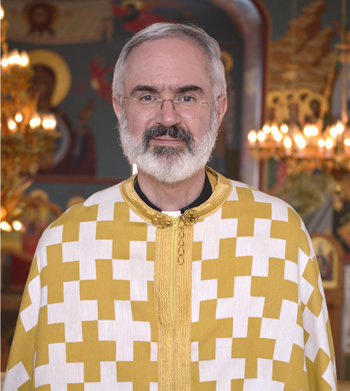 The Very Reverend Protopresbyter Maxym Lysack was born in Winnipeg, Manitoba of Ukrainian parents and was raised in Ottawa. He holds one undergraduate degree in Ukrainian language and literature, and a second in theology. He also completed studies in the field of education. Fr. Maxym was ordained to the priesthood in 1983. He later earned a Th.M. at Holy Cross Greek Orthodox School of Theology and a Ph.D. in Theology at Laval University. He lectures regularly in spirituality and theology at Saint Paul University.
In addition to his pastoral duties at Christ the Saviour, Fr. Maxym serves as Dean of the Canadian Deanery of the Carpatho-Russian Orthodox Diocese and is Orthodox chaplain at the University of Ottawa. He is frequently invited to speak at retreats and conferences. Fr. Maxym speaks English, French, Ukrainian and Russian. He is married to Matushka Yvonne, who brings a background in counselling and music to her full-time work for the parish. The couple's two daughters are Anastasia and Yuliana.
---
Deacon Michael Laliberté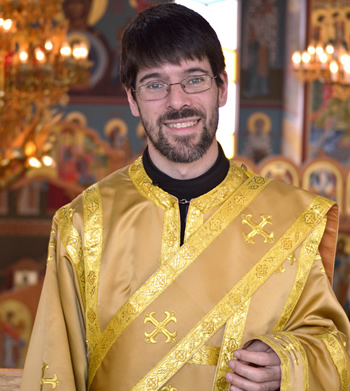 The Rev. Deacon Michael Laliberté was born and raised in Quebec City. He holds B.P.E. and B.Ed. degrees from the University of Ottawa and teaches at a Christian high school. Ordained to the diaconate in 2004, he is married to Adriana, a business manager who also trained as a teacher and directs our parish's Sunday School and Junior Youth Group.
Deacon Michael speaks English and French fluently. He and Adriana have four sons: Nicolas, Jonathan, Zacchaeus, and Elijah.